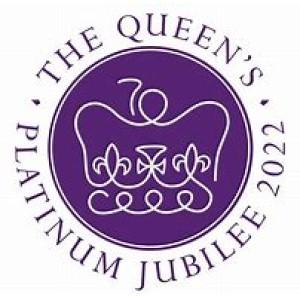 Read about Jubilee events in the N Thoresby
North Thoresby Platinum Jubilee Celebrations.
Scarecrow competition.
We would love you to make a scarecrow display which is related to the Queen's Platinum Jubilee. Entries posted in the Village Hall by
They are to be on display from 1st June – judged on Saturday 4th June- Stay up for the Arts Festival until 18th June. Please see entry form.
Friday 3rd June
Judging the colouring competition(in the NT Newsletter) to be posted into the Village hall Postbox by 2nd June or brought along on the 3rd June.
The Great Jubilee Bake off.
Adults :- A jubilee themed sandwich cake
Children: – 3 jubilee themed decorated cupcakes.
Please bring your cakes down to the Village Hall between 11.00 and 12.00 and the judging will take place between 12.00-12.30.
Please let us know if you are happy to donate them they will be used for the cakes and cream teas fundraiser.
12.30 – 4.00 Teas, coffee, soft drinks, and cakes and cream teas available at Village hall.
Assault course bouncy castle ,Jubilee crafts and traditional games.
All proceeds to go to St Helen's church and the Village Pop In.
Street Parties in North Thoresby on Sunday 5th June
Let's make it a real community event – each street organising a party – or joining forces with neighbouring streets.
There is loads of really useful information, checklists and 'how to' type business on this website.
https://www.streetparty.org.uk/guide/residents-guide/
https://platinumjubilee.gov.uk/get-involved-with-the-platinum-jubilee/
How to get involved in North Thoresby.
Visit the ELDC - East Lindsey - https://www.e-lindsey.gov.uk/jubilee
The Government guide to organising a street party
https://www.gov.uk/government/publications/your-guide-to-organising-a-street-party/your-guide-to-organising-a-street-party